About CFS Student Loans & Federal Loans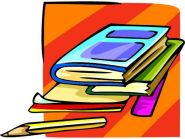 There are many student loan providers today and CFS, or Collegiate Funding Services was one of many which offered Federal Student Loans to provide students and former students with help on their existing & future student loans. They no longer provide them under the CFS name because Chase Bank purchased them.
note:
On December 15th, 2005 JPMorgan Chase Bank, N.A. (NYSE: JPM) had signed an agreement to purchase Collegiate Funding Services, Inc. (NASDAQ: CFSI), a leader in student loan servicing and consolidation. They will join forces to provide student loans and will be run by the Chase Student Loan Department.
With a Federal Student Loan Consolidation; (which used to be provided by CFS), students can look for the possibility to actually structure their student loans for the better. CFS used to be one of many student loan servicers of Federal Student Loans in the United States, but Chase Bank has purchased them.
A Federal Student Consolidation provides numerous other advantages for students including the following:
The ability to reduce the amount of interest paid throughout the life of the loan
The possibility of an interest rate reduction
Tax deductible interest
Eligibility requirements do apply for a consolidation of a Federal Student Loan. Common eligibility requirements include:
No Minimum or Maximum Loan Amounts or Fees

All loans considered for consolidation must be in either the grace period or in repayment status
Student loans considered for consolidation include: subsidized and unsubsidized Stafford loans, Federal Supplemental Loans for Students, Federal Perkins Loans, Federal Insured Student Loans, Federal PLUS loans, Direct PLUS loans, Subsidized Federal Consolidation loans, Direct Subsidized Consolidation loans, Direct Unsubsidized Consolidation loans and Federal Nursing loans.
Various student loan repayment options are also offered with a student loan. In some cases repayment options can be extended up to 30 years. This is depending upon the amount of the student loan. Five different repayment plans are offered:
Level Repayment Plan-fixed monthly payments
Two Year Graduated Repayment Plan-lower payments over the first two years of the loan with increases that begin in year three of repayment
Four Year Graduated Repayment Plan-lower payments over the first four years of the loan with increases that begin in year five of repayment
Income Sensitive Repayment Plan-Payment options calculated on current income levels and adjusted annually.
Extended Repayment Plan-Under special circumstances, a borrower may be able to repay the amount of their loan over a 25 year period of time.
Individuals considering a loan should know that no origination or loan fees are charged and interest rates are set by the federal government each July 1. Discounts are offered for certain incentives, such as signing up for automatic payments and making payments on time.
A Federal Student Loan also has non-credit based student loans which are not based on credit. Credit has no bearing on whether or not the loan is approved.
To see if your eligible to receive free scholarship monies first visit: Need money for college? Use FastWeb's free scholarship search to find information on more than 1.3 Million scholarships!
It's a free service that everyone should try before you fill out a college loan application. You may not need a student loan if you secure free monies for college.
For more information about the CFS Student Loan & the Chase Bank purchase.