Bad credit student loan is no problem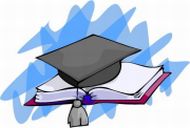 At one time a history of bad credit might have meant that it would be near impossible for a student and/or their parents to quality for necessary loans in order to fund an advanced education. Fortunately, a number of factors regarding the education system have changed and the ability of students and/or parents with a poor credit history to obtain the loan funds necessary for an education is now possible through a variety of bad credit student loan tools.
For students with bad credit, two of the best options available are actually provided for under the U.S. federal system. They are the Federal Stafford Loan and Federal Perkins Loan; both of which are low interest loans.
With the Federal Stafford Student Loan all students are eligible for this loan and while the interest rate will be determined at the time the loan is made; students can be reassured by the fact that the rate is capped at a modest 8.25% This is a tremendous advantage over a private bad credit student loan; where students may be penalized with higher interest rates due to their poor credit rating. The amount of money that a student can borrow depends on two major factors:
The requirements of the student

The student's year in college (Upperclassmen are typically eligible to borrow larger amounts than Lowerclassmen)
The Federal Perkins Loan is also a low interest loan with interest rates offered at around 5%. This type of loan is actually made through the college the student attends; however it is partially funded by the government.
If a student should find that their school does not participate in the student loan programs provided by the government, private lenders also offer their own bad credit student loan program. The one disadvantage to a private student loan for individuals with poor credit is that they normally come attached with a higher interest rate. Since these loans are not guaranteed by the government, the lenders typically raise the interest rate in order to provide protection in the event that the borrower defaults on the loan.
While this can be a major downside when it comes time to pay back the loan, private bad credit student loans are not without many advantages:
Students may be able to obtain a larger loan than would be possible through a government student loan

Non-degree certification programs and training courses are often eligible.
Best Advice
It is best to investigate all of your options first before electing one. One very good one; which most people don't know about, is to first see if your eligible for a free college scholarship. There is no cost to do this and credit does not matter. After all, if you secure a free college scholarship you may not need a bad credit student loan. You can go here to most likely the best site to do this: FastWeb.com.
More about Bad Credit No Cosigner Student Loans