Understanding a Student Loan Application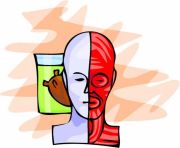 A student loan application may be one of the first opportunities many individuals have at applying for a loan and the prospect can be daunting. By understanding what information will be requested of you in order to complete your loan application and the process by which your application will be handled; you can be better assured of receiving a student loan to help with your education expenses.
One of the most important factors regarding student loan applications that prospective borrowers should understand is that in order to apply for and receive any type of federal student aid, students and their families will need to complete what is known as the Free Application for Federal Student Aid. This is commonly referred to as the FAFSA.
While the many different federal student loan application programs are processed and serviced through numerous lenders and banks; all applicants must still complete this application.
Here are a few important facts regarding the FAFSA that you should know:
FAFSA applications must be received between January 1 and June 30th in order to be considered for the next academic year.
Applications received after Midnight on June 30th will not be considered. A new application will need to be submitted for the next academic year.
Applicants will need to provide information regarding income and income tax in order to complete the FAFSA.
Furthermore, the FAFSA is used to determine the amount of money that an individual and their family can be expected to contribute toward the cost of the student's education. This amount is known as the Expected Family Contribution and plays an important role in the amount of money that a student may be able to receive in financial aid, including loan amounts. This amount is deducted from the cost of attendance of the student's selected school and the amount that is remaining is typically the amount of money that the student will be eligible to receive in financial aid and loans.
Students do not need to complete a FAFSA for private loans; although they will need to complete whatever student loan application each individual lender requires.
For more information about help in completing a student loan application, please visit FAFSA.
*Student loan without a cosigner action plan.