Citibank Student Loan Program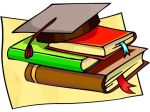 A Citibank student loan is one of the many private or alternative student loan programs for students who are not able to take advantage of federal government programs. When students are not able to take advantage of the loan programs offered by the federal government or they find that they need to bridge the gap between loan amounts offered by direct loan programs and the cost of a college education, a private student loan can be an easy solution.
A Citibank student loan is one of the many private; or alternative student loan solutions, offered for just such circumstances.
In addition to private student loans, the education department of Citibank also works in conjunction with the federal government to provide students with access to one of the most popular direct student loan programs, the Federal Stafford Loan as well as the PLUS loan for parents.
The following types of student loans are available through Citibank:
Federal Stafford Loan
Federal Parent Loan for Undergraduate Students; also known as PLUS
CitiAssist Graduate/Undergraduate Loan
CitiAssist Health Profession Loan
CitiAssist Health Profession Residency Loan
CitiAssist Law Loan
CitiAssist Bar Study Loan
The CitiAssist loan products are specially designed to meet special circumstances in which students and/or families would not typically qualify for a federal direct student loan. These loan products feature several key benefits:
Online application
Quick approval
Ability to borrow up to the full cost of education
No payment requirements while in school
Multiple repayment options
CitiAssist loans are available for both undergraduate and graduate students. While there are no loan limits for an undergraduate or graduate CitiBank Student loans, eligibility rules do apply.
Students must be enrolled and attending an accredited, approved college/university located in the US at least part-time.
Must have a satisfactory credit history with verifiable income of at least $18,000 per year and a debt to income ratio of 45% or less in order to apply without a co-signer.
International students are eligible for a Citibank Student Loan; however they must be at least 18 years of age and must have a co-signer who is a permanent resident with a valid Social Security Number or a U.S. citizen.
Loan requirements for law and medical profession loans are similar with the exception of the following:
Prospective borrowers applying for the Health Profession Residency loan must be in at least their second year of medical school while law students must be in their final year of law school to qualify for the CitiAssist Bar Study loan.
To see if your eligible to receive free scholarship monies first visit: Need money for college? Use FastWeb's free scholarship search to find information on more than 1.3 Million scholarships!
It's a free service that everyone should try before you fill out a college loan application. You may not need a student loan if you secure free monies for college.
Or, try here for flexible student loans for all types of situations.
citi student loan consolidation


Where to find citibank student loan consolidation Our main objective is that we will set about to research your most significant standard inquiries relative to student loan financial backing, student...

rehabilitate my citi student loan


Guidlines about rehabilitate my citibank student loan Our mission is that we will try to research your most crucial common inquiries on student loan funding.
For more information, visit Citibank student loan corporation or Citibank Student Loan Program.