Steps to Apply for Student Loan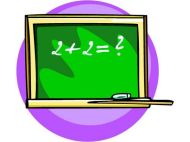 When you apply for a student loan, it can be helpful to understand what factors will affect whether you are able to receive a loan and if so; how much money you may be eligible to borrow.
Almost all colleges use the same process for determining financial aid and that is through the use of a form known as the Free Application for Federal Student Aid. The Expected Family Contribution (EFC) is a formula that is used along with this form to determine the basis of how much financial aid you are eligible to receive and what amounts will be made up by grants and scholarships as well as what percentage will be covered by loans. The EFC is based on information related to your household, financial and demographic information. Other factors that may also figure into the mix include your household size, state of residence, the number of household members in college and your asset information as well as the assets of your parents.
After you apply for student loan; the financial aid office will calculate your financial need by subtracting your estimated family contribution from the cost of attendance at the college you have selected. The financial aid office then attempts to cover the remaining amount (if any) with need based resources. When you receive the report of the financial aid funding that is available to you it may look something like this:
$4,000 institutional grant

$2,500 Federal Subsidized Stafford Loan

$1,500 Federal Work Study

$1400 Federal Pell Grant

$1000 Federal Supplemental Educational Opportunity Grant (SEOG)

$1000 Federal Perkins Loan
Total Aid Package: $11,400
Almost all financial aid packages contain student loans. When you apply for a student loan it is important to recognize that student loans may be either need based or non-need based. The Perkins Loan, Subsidized Stafford Loan and Subsidized Direct Loans are all examples of need based loans.
Unsubsidized Stafford or Direct Loans, PLUS loans and private loans fall into the category of non-need based loans. Regardless of which type of student loan you choose to apply for, realize that it is important to be aware of these factors:
Always be honest in the information you report on loan applications. Failure to do so could cause your loan to be denied.

Your credit rating could affect the interest rate offered to you on your student loan so always be aware of what's on your credit report.

Consider the amount of money you borrow in student loans; because under most circumstances all of it will need to be paid back after you are out of school.
Easy Way to Get the Best Student Loan Program
Are you busy and don't have the time to search for the best student loan program? Do it here. It's fast and easy too. Nobody is providing the best student loan programs right now. You can Let SimpleTuition find the right student loan for you.
It's easy to find out what the best loan programs are, and anyone should try here even if your not short on time in searching for yourself.
Once you are Attending College you must Do This!!!
You will start to buy eveyday things when you are up at college so you you want to have a percentage go towards helping you pay for your college. Here's a perfect way to do this! It's a 'No-Brainer' and every college student should do this!.

Upromise - The Smart Way to Save for College - Win $10k for College!
Upromise is a one-stop college service provider that helps families earn, save and pay for higher education. With Upromise, families can automatically save money for college while making everyday purchases at grocery and drug stores, gas stations, restaurants, retail stores and online shopping sites. Upromise's partners include Citi, ExxonMobil Corporation, McDonald's, JCPenney.com, LandsEnd.com, Sears.com, and hundreds of others. Have your parents get a card too, so everytime they make a purchase it will go directly towards helping pay for your college.