Federal Student Loan Consolidation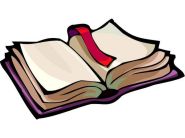 After you graduate from college it can be difficult to manage a large number of different student loan payments. If your loans are federal student loans you can take advantage of a federal student loan consolidation program to obtain one lower monthly payment over an extended repayment period. This can provide numerous advantages as you work to build your professional life and career.
While private student loans cannot be consolidated with your federal student loans, the following types of private student loans are eligible for consolidation:
Federal PLUS loans
Federal Stafford loans
Federal Direct loans
Federal Perkins loans
Federal Supplemental Loan for Students
Nursing School Loans
Loans for Disadvantaged Students
Federal Consolidation loans
Federal Insured Student loans
Both parents and students are eligible to apply for and receive a federal consolidation loan. Generally this type of consolidation loan is only available during the grace period, during repayment, before repayment or during deferment. Depending on your circumstances, you might also be able to consolidate your federal student loans while still in school.
Students who take advantage of the federal student loan consolidation program will also have the ability to choose from a number of different repayment options. These options include the following:
Standard repayment
Graduated repayment
Income sensitive repayment
Extended repayment
With a standard repayment, payments are a fixed monthly amount. The graduated repayment plan gives students the ability to start with small payments that gradually increase over time as their income increases. The income sensitive repayment option allows payments to be based on the student's income and loan amount. The extended repayment plan gives borrowers the ability to extend the repayment of their loans up to 30 years. With all of these options the monthly payment must be at least equal to the amount of interest that accrues on the loan between payments.
While the federal student loan consolidation program is a good option for many people, you should consider the following options before consolidating your loans:
Generally, the more time you take to pay off a loan; the more money you will pay in interest.
Interest only payment plans mean that you will ultimately pay more money over the duration of the loan.
For more information, please visit: What you should know about Student Loan Consolidation.
To see if your eligible to receive free scholarship monies first visit http://www.studentloansnocosigner.us/. It's a free service that everyone should try before you fill out a college loan application. You may not need a student loan if you secure free monies for college.