William D Ford Student Loan Program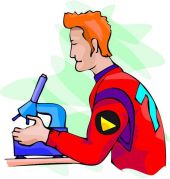 The William D Ford Student Loan is part of the William D Ford Direct Loan Program; which is one of the largest providers of federal student aid in terms of loans for both graduate and undergraduate students. This is a very popular option among students and their parents for education funding due to the fact that the eligibility requirements are low and the interest rates are also low and fixed. Flexible repayment options and terms are also generally offered.
The four major loans offered under the William Ford Loan program are:
Subsidized Stafford Loans
Unsubsidized Stafford Loans
PLUS Loans
Consolidation Loans
In order to be eligible for any of the above loans, students must be enrolled at least half time in a school that participates in the loan program and meet general eligibility requirements as required by the Federal Student Aid Programs. The amount of money that students and their families are able to borrow generally depends upon the grade level of the student and whether they are considered to be a dependent or independent student. Other factors that affect the amount of money that a student is able to borrow include the amount of their particular school's expenses, expected family contribution and the amount of any other financial aid they may receive.
While the interest rates that are offered for the William Ford Loan are adjusted annual on July 1, they are typically quite low and are set so that they will never rise above 8.25%. Origination fees, or loan fees, may be charged for the loans and are typically made up of up to 4% of the principal of the loan.
Four basic repayment plans are offered to students to provide a variety of options for various circumstances. These repayment plans include the following:
Standard-fixed monthly payments for up to 10 years
Extended-fixed monthly payments for 12 to 30 years
Graduated-payments that start off lower and then gradually increase. Loans are repaid within 12 to 30 years.
Income contingent-payment adjusted each year based on annual income
Here is more information about the William D Ford Student Loan Federal Direct Loan Program.